Oblique Polishing
Fine angle adjustment is made using the biaxial oblique adjuster for easy oblique polishing of very small components, such as chip capacitors. In addition, a wide range of observations are possible for cross-sections, such as plating and thin films.

Example: Layered ceramic capacitor cross-section structure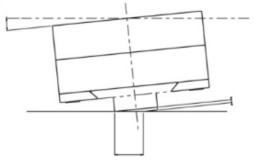 Oblique polishing principles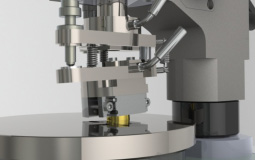 View of biaxial oblique adjuster unit
Example biaxial oblique adjuster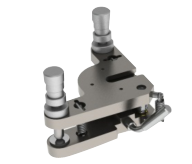 The biaxial oblique adjuster can make high-precision and fine oblique adjustments. Oblique polishing magnifies the thickness direction for easier observation.

Example oblique polishing "Layered ceramic capacitor"
For example, observe the oblique polishing of the cross-section structure of a 1608 type layered ceramic capacitor used for general electronic circuits.
Aluminum electrode foil is layered in the ceramic body.
Use mounting wax, etc., to fix to the sample table.
Attach it to the edge so that the sample table does not touch the polishing disc when oblique.
Set the sample holder in the biaxial oblique adjuster, match it to the desired magnification, and set the angle.
The biaxial oblique adjuster adjustment mechanism is set at 5° (4 mm). In this case, the magnification is cosec 5°=11.474.
When the object to be polished is small and brittle, it normally needs to be embedded in a case, but with the IS-POLISHER a weight canceller can be used to reduce the weight of the sample holder and biaxial oblique adjuster to make possible delicate polishing without embedding.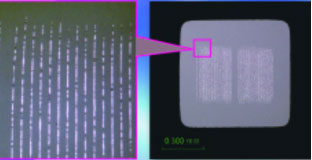 View magnification: x500View magnification: x50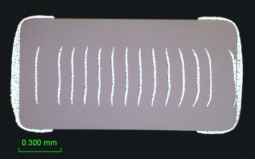 View magnification: x50
▲ Page Top